Quinn's Craftshop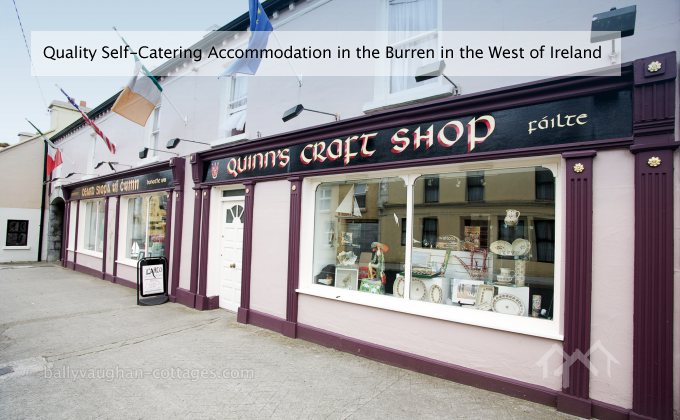 Quinn's Craftshop is located on Main street of Ballyvaughan village. Unique handcrafted gifts from Irish craftsmen and women -  from pottery, knitwear and clay pipes to high fashion clothing, jewellery , bronze and wood sculptures. Open every day during the tourist season.
The Quinn family have been in the retail business on this site for over 100 years. The current owner, George Quinn is happy to advise you on the authencity of the products and has a wealth of knowledge on the Burren. Contact Quinn's Craftshop if you wish any products to be shipped to you at quinnscraftshop@gmail.com
Later in 2017 we will be launching our new website with on-line shopping facilities of carefully selected products that are unique to Ballyvaughan and the Burren.
Shopping cart
Your shopping cart is empty.
Books from Ireland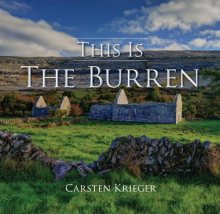 This is the Burren
These photographs in Carsten's book capture the essence of the Burren: the weathered landscape; the ever-changing light; the exotic flora; the elusive wildlife; the tombs, cairns, forts and churches, many shrouded in mystery; and the people who call this place their home. Join Carsten Krieger in this pictorial odyssey to celebrate this special part of Ireland, which continues to fascinate, enthrall and inspire. The Burren and the Cliffs of Moher on Ireland's Wild Atlantic Way are amongst Ireland's most enigmatic and magical places, with UNESCO-endorsed Geopark status since 2011.
With full colour photographs, the book is in hardback. Dimensions: 235 x 240 mm
€20.00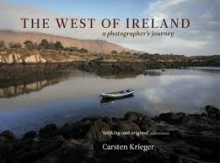 The West of Ireland
The West of Ireland is a varied landscape with sandy beaches, towering cliffs, rolling fields, lonely bogland, ancient forests and mountains. Here Carsten Krieger presents the West of Ireland as never seen before. This visual journey is a distinctive collection of striking images from the Ring of Kerry to majestic Ben Bulben in Sligo. But often Carsten wandered off the beaten track to discover hidden gems. Close-ups of rocks, sand, trees, fishing nets and turf banks feature beside big vistas like Macgillycuddys Reeks, Achill Island and the Twelve Bens. The changing face of the West from season to season is reflected in the ever-changing panoramas of weather, colour and light found in that rich landscape. 
With full colour photographs, this book is in hardback.
€20.00