Burren Hyland's Hotel Bar & Restaurant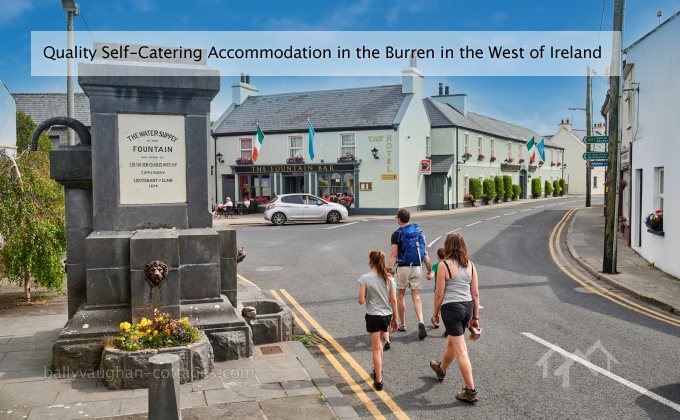 Located at the square in Ballyvaughan village just around the corner from our cottages, Hylands Burren Hotel is the hub of social activities in the village.Bar Their Bar and Restaurant are open to non residents all year.
The hotel's  "Fountain Bar" which dates back to the original coaching house in the early 1800, is a magnificant traditional bar full of character and they host live music session every night, so you have no have no excuse not to hear good music and enjoy a social eveving.
Bar food is served in the bar during the day and their Bistro Restaurant is open each evening. They are members of the Burren Food trail and always offer a wonderful choice of local sourced food as well as as well as International cousine. Highly recommended.