Beaches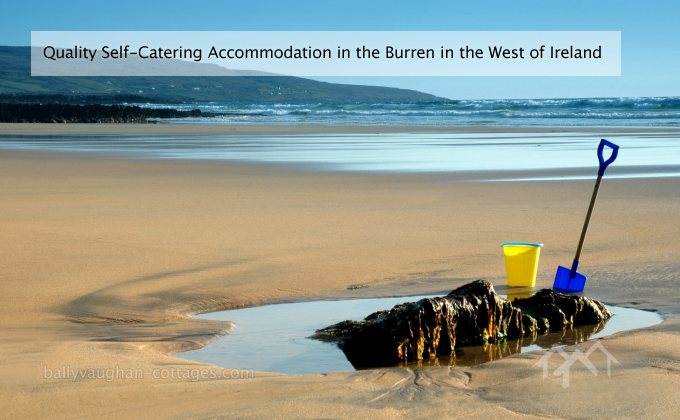 There is a wonderful and unspoilt beach, located just over one mile (2 kms) from Ballyvaughan village at "Bishops Quarters". The beach has a backdrop of the Burren mountains and landscape and looks out on Galway bay with black head on one side and the Martello tower on the other side, There are no known dangers to be aware of.
Young and old will love to stroll along the beach and swim in the clear waters.
The sun set on this bay is everything that the well-known Irish song of "as the sun goes down on Galway bay" inspires.
Fanore Beach
'Fanore' means 'the golden strand' and Fanore beach is located 8 miles (12.8 kms) from Ballyvaughan village. The beach faces the Atlantic with the Aran Islands to the south and the Burren as a backdrop. There are broad ranges of sand dunes to add to the excitement of a day at the beach.