Ballyvaughan Service Station & Shop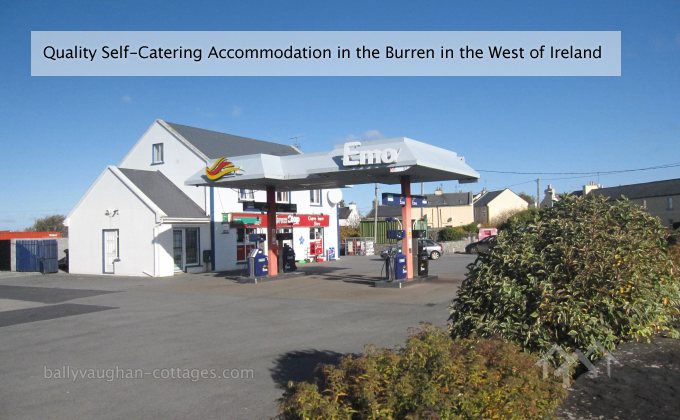 Ballyvaughan Service station and shop is located on Church Street, Ballyvaughan.
The Post Office is also located here.
There is an ATM in the Shop.
The Service Station and the shop are open every day and is open from early in the morning until late at night, so you can also drop in for your grocery shopping. It is just around the corner from Ballyvaughan Village & Country Holiday Homes. The proprietor (Siobhan) always has a smile to welcome her customers.
In addition to foodstuffs, you can but light hardware and rent videos. They also have a delicatessen for take-a-way food.