Catholic Church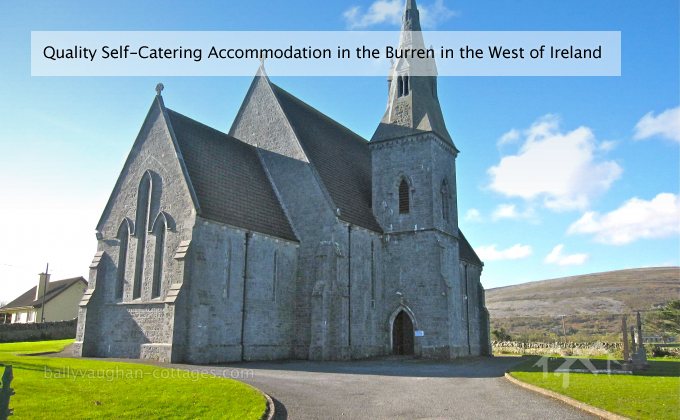 St. John the Baptist Church is the Roman Catholic Church in the parish of Ballyvaughan.
The foundation stone was laid by Bishop Fallon in 1858. The church was knocked down in 1862 and again in 1863. Fr. Forde went to Australia to collect money for the rebuilding and he managed to complete the church n 1866.
It is of Gothic design with the sanctuary situated at the eastern end. In 1938 a new marble alter and communion rail were erected and the walls and floor of the sanctuary were finished in mosaic. In 1942 a general renovation of the nave, roof and tower were carried out. It was given a new roof in 1985.
The current parish priest is Fr. Richard Flanagan 
Mass times alternate between Ballyvaughan and Fanore churches. Need to check the weekly newletter in the churches for current mass times. http://www.galwaydiocese.ie/parishes/ballyvaughan