Tea & Gardens Rooms - An Féar Gorta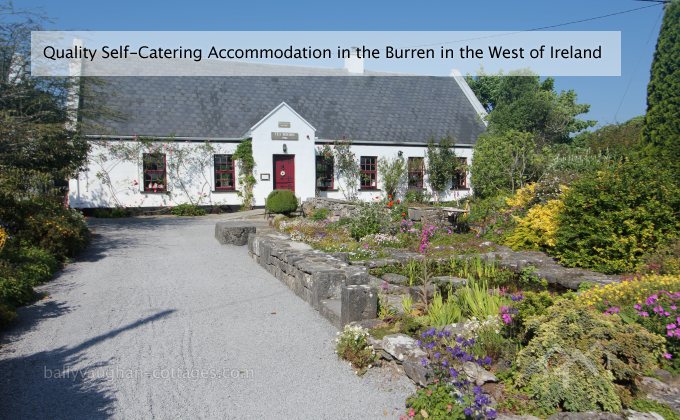 Jane O'Donoghue welcomes you to her Tea and Garden Rooms. All her delicious salads are freshly made, with vegetables and fresh herbs from her gardens. Cakes, bread and scones are baked right in the kitchen. "The recipes are always the same. I got them from my Mother and grandmother. The black currant cheesecake, the lemon-orange - I make all the cakes myself."
The original building was built in 1790 as a residence for security coast officers. In 1875 the building was vacated and occupied by a local family until 1974. In 1875 the O'Donoghue family purchased the property. The old building was in a derelict state and was demolished in 1978 and the existing building was built and opened in 1981 as the Tea and Garden Rooms.
The Tea rooms are opened during the tourist season and is closed Tuesdays and wednesdays so your need to check when you are in Ballyvaughan when they are open.
http://www.tearoomsballyvaughan.com/index.htm