The Burren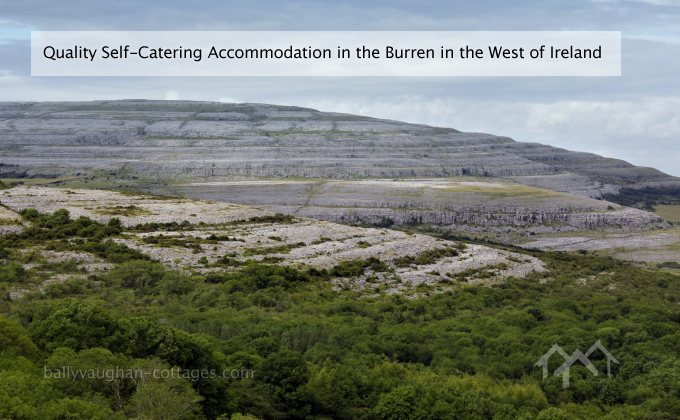 The "Burren" is the name given to a fascinating landscape of the 150,500 square kilometre area of North Clare and South Galway.
The word "Burren" or an Bhoireann in gaelic means Great Rock.
The Burren is truly unique. It is the largest and most colourful rock garden in Europe where you can see plants from the cold Arctic, the high Alps and the warm Mediterranean grow side by side and in profusion. The presence of alien flora in this part of Ireland has never been satisfactorily explained.
The Burren is unique in more ways than one as it is the habitat for unusual birds, strange butterflies and moths, vanishing lakes, underground rivers, weird-shaped stones, stone-forts, dolmens, many old churches and miles of interesting caves. In this botanical wonderland, associated with many strange Celtic legends.
For more information: www.burrenbeo.com