The Burren Display Centre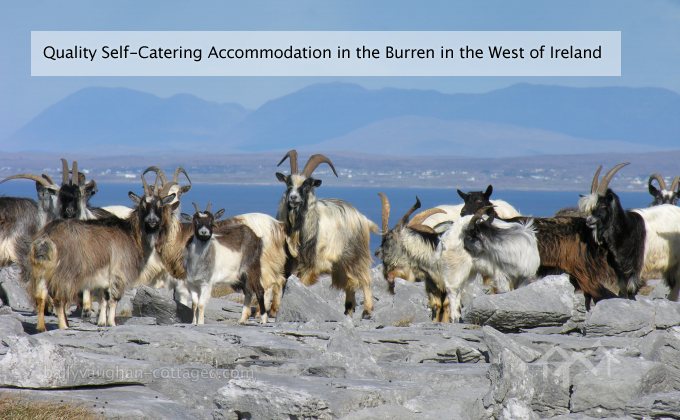 The story of the Burren is excitingly captured in a "A walk through Time" multi-dimensional exhibition at the Burren Centre, located in Kilfenora village. The story unfolds through a series of vignettes, models, slides, artifacts and information panels. Visitors get a comprehensive introduction to the geology, flora and fauna of the region, and an understanding of the history and effects of man on the unique landscape. Beautifully displayed artifacts, original works of art and enthralling life-like reproductions of human activity combine to provide an insight into the rich heritage of the Burren.
An interactive three-dimensional model of the Burren is a central feature, where computerised data on every aspect is touch-button accessible. Also available is an excellent video presentation complied by environmentalist Eamonn de Buitlear.
Opening Hours: Open daily March to October