Clare Heritage & Genealogical Centre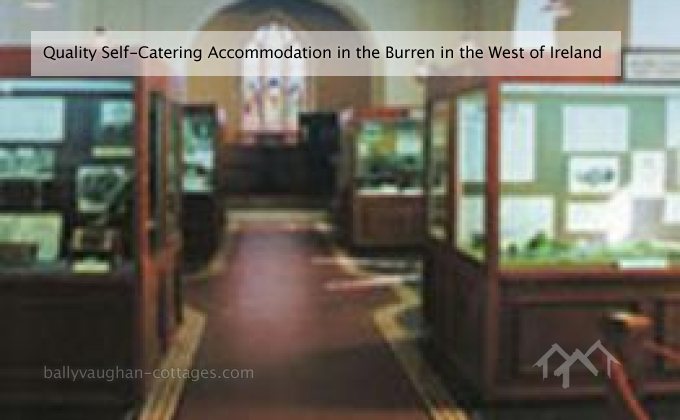 The main theme of the Clare Heritage and Genealogical Centre is "Ireland West 1800 - 1860". It portrays the traumatic period of Irish history under such headings as land tenure, traditional ways of life, culture, famine, emigration, etc.
Since its conception the Clare Heritage and Genealogical Centre has been actively involved in genealogical research. It offers a professional service to people wishing to trace their Clare ancestry.
A genealogical research form, which can be obtained by writing to or indeed visiting the centre, gives details on the source material available as well as detailing the research fees.
Opening Hours: Daily 09.00 - 17.00 hrs