Galway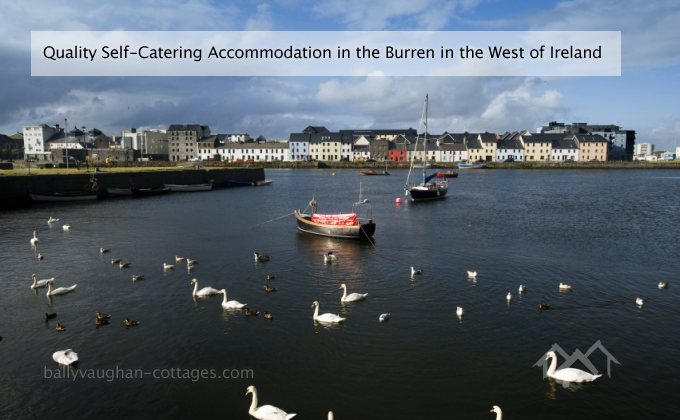 Galway is one of the fastest growing cities in Europe and, with a population of approx. 65,000; it has become the third city in the Republic of Ireland after Dublin and Cork.
It began as a small fishing village centered on the estuary of the River Corrib, a river traditionally called Abhainn na Gaillimhe (The Galway River) after Galvia, a mythological princess said to have drowned in its waters.
Early records tell of a Dun or fort erected by local chieftains (where Flood Street is today) to guard against attack by what the ancient Annals call "Munster Men". By 1235, the Anglo-Norman de Burgos captured in its place around which a settlement grew into the mediaeval city of Galway.
Today, Galway is a very cosmopolitan city that has many attractions for the tourist in terms of attractions and services.
Location: Galway is only 45 minutes from Ballyvaughan village (31 miles 49.8 km)