Kilfenora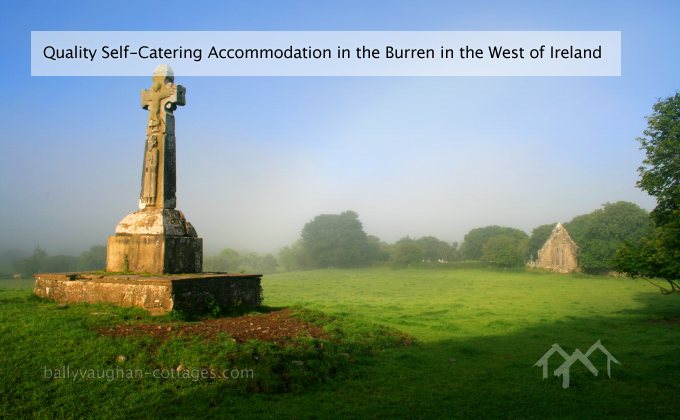 The village of Kilfenora derives its name from the church of Fionnuir situated in the village, "Cill Fionnurach".
It became a diocese in the 12th century and its first Bishop was St. Fachtna. His church, now partially in ruin, became the Cathedral. The high crosses in the graveyard are also worth a look, particularly the 'Doorty' Cross and the 'Cross in the Fields'.
So many high crosses adorned the cathedral grounds at Kilfenora that it became known as "The City of the Crosses". Seven crosses survived here until one was moved to Killaloe in 1821. The Doorty Cross, which dates to the 12th century, shows three crosier-holding bishops on one side and a crucifixion scene on the other, with carved interlacing.
Location: Kilfenora is just 13 miles (20.9 km) from Ballyvaughan village.